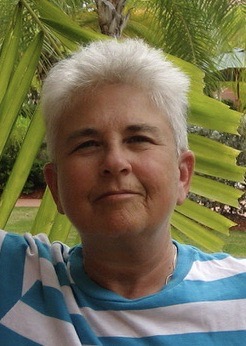 by Emily Kay
"LGBTQ+ seen in state of emergency" 
"The rise in antisemitism should concern us all"
"Why a 25-year-old lynching should still haunt America"
These headlines appeared in the Boston Globe not over a period of weeks, months, or years, but on one single day — June 7 of this year.
Shocking? Not to those of us paying attention to the surge in hate crimes and speech that has occurred since the twice-impeached, one-term, first-ever-twice-indicted ex-president shambled down the escalator in 2015.
And the headlines are certainly not a surprise to the Anti-Defamation League, which tracks an ever-increasing and seriously concerning level of hate that white-supremacist domestic terrorists direct toward almost any group of people not composed of straight, white Christians.
We're number 2!
What may stun some was that the ADL found that our fair Commonwealth was second only to Texas last year in the total number of hate incidents. You read that right; only the Lone Star State, governed by fascist Greg Abbott, experienced more neo-Nazi propaganda than Massachusetts — the bluer-than-blue, most liberal state in the nation that was the first in the country to legalize equal marriage and elect an openly lesbian governor and that boasts the most left-leaning federal and state legislators.
Of course, those of us of a certain vintage recall that Massachusetts was also home to Louise Day Hicks (Southie's precursor to Marjorie Taylor Greene and Lauren Boebert) and spawned some of the most heinous racist protests over school desegregation in the 1960s and 1970s. That type of venom does not dissipate into thin air; decades after white-supremacist terrorists threw stones and bottles at school buses transporting Black children into white neighborhoods, the stink of racism that stained Boston forever is alive and well.
Will we ever learn from history?
Flash forward 50 years and hateful screeds and deeds are rising at terrifying rates across New England. Our state had the dubious distinction of placing sixth in the country in 2022 for the number of antisemitic activities.
These activities "should dispel, once and for all, that antisemitism is a problem of the past," said ADL New England Interim Director Peggy Shukur.
Hatred is a danger to everyone — and so fighting it must be a job for everyone.

UN Secretary-General Antonio Guterres
There were 465 neo-Nazi propaganda incidents in Massachusetts in 2022, a 72-percent increase over the year before, according to the ADL. Some 951 white nationalist activities in all six New England states represented a 96-percent surge over 2021.
Hate groups target Massachusetts.
The disturbing trend of unbridled bigotry is in lock step with hate groups like NSC-131 and Patriot Front that are targeting Massachusetts. Indeed, Patriot Front — which marched through Boston and assaulted a Black man last summer — boasts that our Commonwealth ranks first on its roster of states where domestic terrorists are active.
When Neo-Nazi sycophants of the loathsome former president goose-step across the country, there are many chilling consequences here on Earth One. At least nine states have passed anti-LQBTQ legislation. States have introduced about 500 such bills nationwide. In another demonstration of hate and spite, there were more than 175 bills introduced in 32 states to support election interference or suppress voting rights in the first two months of 2023 alone.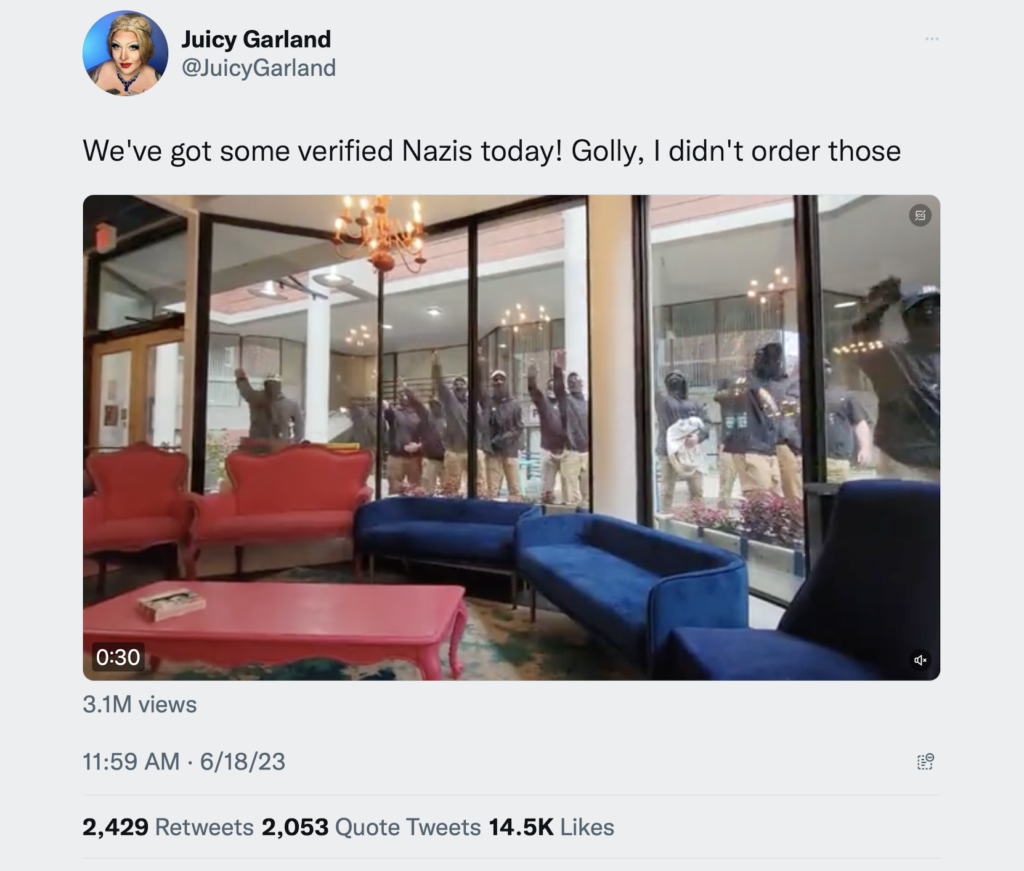 In Massachusetts white supremacists interfere with family-oriented drag queen story hours, students disrupt a Pride event at a Burlington middle school and scrawl antisemitic and racist messages in a bathroom, antisemitic banners hang on overpasses, and thugs litter communities with swastikas and other hateful messages.
"I think that in Massachusetts we sometimes get complacent and think we're insulated from this type of hate,'' said a father of two elementary school students and former member of the Burlington School Committee.
Say #NoToHate
What are we to do about the surge of bigotry across our state and nation? To start, all of us must say #NoToHate by battling all acts of hate – including those that may seem benign — such as racist leafleting.
Even if you are not a member of a group directly targeted by the cowardly troglodytes who shunned masks during the height of the Covid pandemic, but cloak their ugly mugs with face coverings in public, you must fight the repugnant actions of such thugs to protect our country.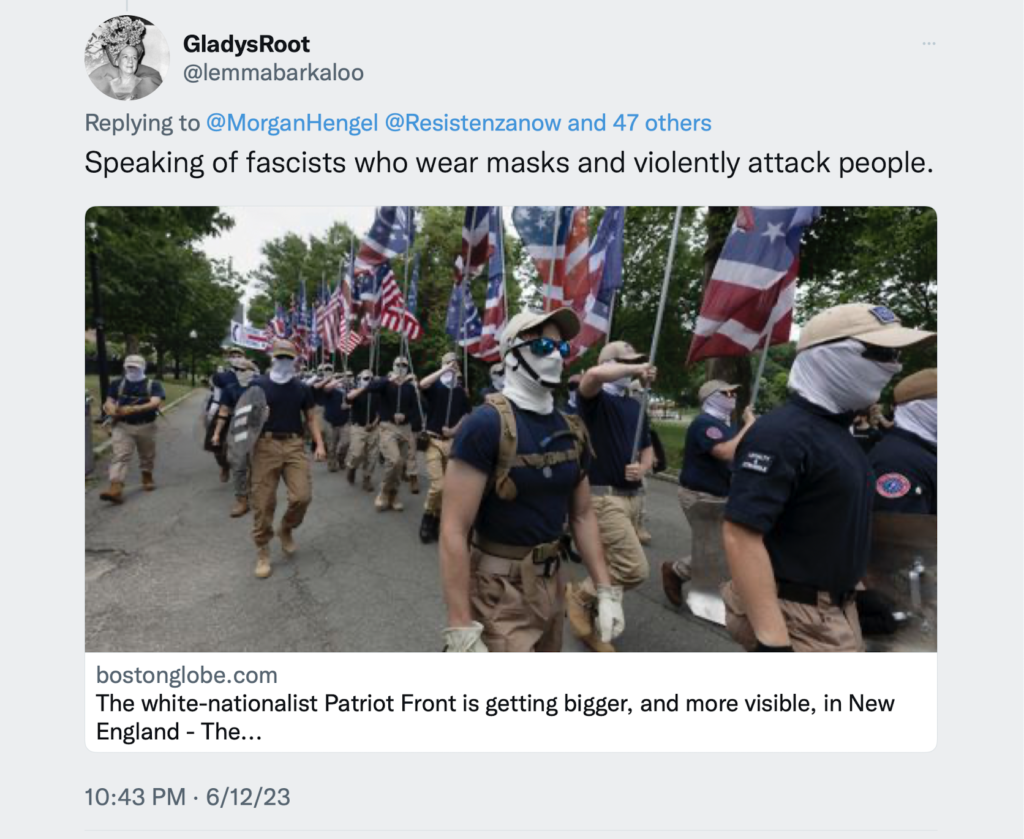 "Jewish people must fight for trans rights. The LGBTQ community must fight to dismantle systemic racism. Black people must fight antisemitism," Renee Graham wrote in the Globe.
In line with its International Day for Countering Hate Speech (June18), the United Nations urged governments, international organizations, civil society groups, and individuals to stage events and actions that "identify, address and counter hate speech."
Here at home, you can urge your state lawmakers to support the CARE Act (H.542/S.288 — An Act to Promote Racially Inclusive Curriculum in Schools) — by writing them or lobbying them in person on June 27.
The bill would require K–12 lessons to include accurate histories, writings, and contributions of racial and ethnic groups that have been historically underrepresented or marginalized. It would also establish a trust fund to provide school districts with resources to implement these standards.